ONE OF THE UK's LARGEST
STEEL PROCESSING CENTRES
We maintain a modern, well-equipped steel service centre that offers state-of-the-art plasma profiling - including bevel edge, punching and shearing, numerous cutting and drilling platforms and a fully automated steel preservation line. With a stockholding of some 10,000 tonnes we deliver throughout mainland UK – a one-stop supply and service that's hard to beat.
We source, we supply, we process - we deliver
---
Our substantial fleet of delivery vehicles are all fitted with satellite tracking and our drivers will always do their best to get your order where you want it, when you want it.
We deliver to mainland UK addresses and other locations depending on the type of products ordered. Delivery slots fill up very quickly so we recommend that you book as far in advance as possible to ensure you get your supplies as and when you need them.
---
---
SPECIAL DELIVERY
WE OFFER A RANGE OF DELIVERY OPTIONS, INCLUDING DIRECT-TO-SITE. JUST SPEAK TO A MEMBER OF OUR SALES TEAM ON: 01925 636552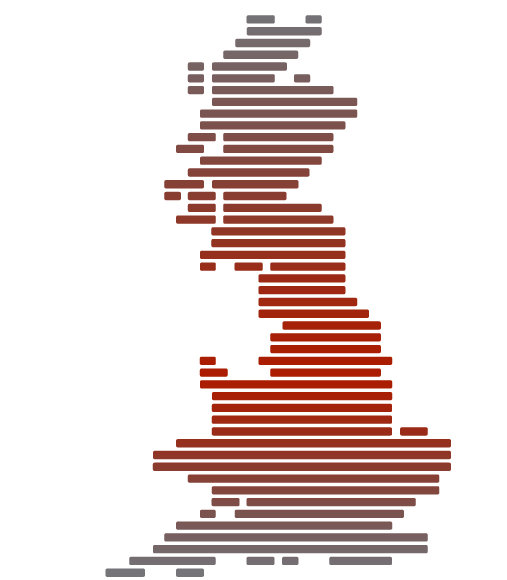 Our experience and resources make us a reliable and trusted partner, whatever the size and complexity of your project. Here are five good reasons why you should choose us.
---
1
Our Sales Team - your first point of contact
All industry experts, they are used to answering questions, solving problems and helping clients prepare quotes. We're a people business and they are the eyes and ears of the company, liaising between production, procurement and delivery. No two days are ever the same and that's just how they like it. They are well versed in the cut-and-thrust of the steel industry. They remain calm under pressure and nothing ever throws them – isn't experience a wonderful thing.
2
Our Buyers - vital to the success of our business
Responsible for many millions of pounds worth of steel stock, across hundreds of different product lines, our procurement team certainly have their work cut out. Their little black book is bulging with the kind of quality contacts and connections that would make our competitors green with envy. In a fast-paced and ever changing global market they use their clout to buy top quality grade steel from British and European Steel Mills. And if all that wasn't enough they handle all the paperwork to ensure we meet all technical and legal compliance.
3
Our Production Team - working around-the-clock
It's a demanding job but our operators are highly accomplished and used to handling the largest steel sections and thickest plate with great skill. They work in a fully-automated facility, packed with the latest steel processing technology and each day they can cut, drill, shear, punch, shot blast and paint their way through many hundreds of tonnes of steel. Turning-out drilled and painted beams and columns, end plates, fittings and even precision-cut plasma profiles.
4
Our Drivers - some of the most important people in our company
Long before most peoples' working day begins, our despatch yard is a hive of activity. All the wagons and trailers have been loaded overnight and the transport office has seen to it that the paperwork is as it should be. One last check to make sure that the load is secure and our drivers are ready for the off. With regular deliveries throughout the North of England they get to know our customers better than most. Their travels can take them as far south as the Midlands or up into Scotland.
5
Our Directors - taking care of the detail
We are an independent company and as such we're not tied to buying steel from one particular mill or answering to foreign investors. Our board and senior management team have the freedom to make decisions, based on what's right for our business, the people we employ and our customers. We're fiercely independent – and proud it.

---
JOHN CHORLEY HAS BEEN REMODELLED AND NOW HAS THE RIGHT MIX OF PRODUCT AND VALUE ADDED PROCESSES
MEN Business Bulletin
OUR DIFFERENCE
Quite simply, our mission is to harness the knowledge and expertise of all our people – and that we continue developing, investing and above all delivering.
Terry Shanahan
Managing Director