HOW MAY WE HELP?
Our modern, purpose-built steel processing and storage facility is one of the most sophisticated and energy efficient in Europe and houses all aspects of the supply, cutting, drilling and finishing processes.
Contact info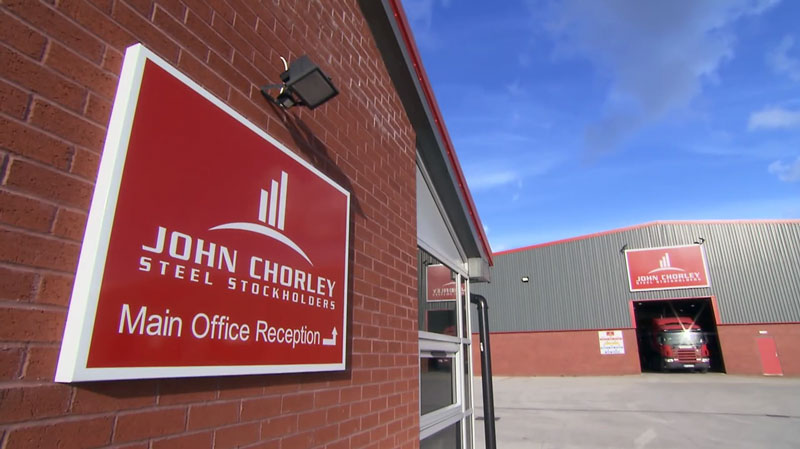 ---
John Chorley & Co. Ltd, Dallam Lane, Warrington, Cheshire WA2 7PZ
---
Tel: 01925 636 552 Fax: 01925 415 812
---
Company Number: 0197534Vat Number: GB764694483
Whatever you need
Whether you need technical data about a specific stock item, or simply have a question about a forthcoming project, our sales and support team are always on hand to provide honest, practical advice. Simply complete the form below and we'll be in touch. If you are looking to apply for a job, please visit our careers page.
Need a competitive quote in a hurry? Click here for a fast response.
---
Our office hours are:
Monday - Friday900 - 1700
Want to know more about John Chorley?
Call us on 01925 636552
---
About us
We provide products and services right across British industry. From landmark construction and multi-million pound infrastructure projects through to commercial developments and manufacturing – everyone gets our best.

---
JOHN CHORLEY HAS BEEN REMODELLED AND NOW HAS THE RIGHT MIX OF PRODUCT AND VALUE ADDED PROCESSES
MEN Business Bulletin
OUR DIFFERENCE
Quite simply, our mission is to harness the knowledge and expertise of all our people – and that we continue developing, investing and above all delivering.
Terry Shanahan
Managing Director